Retirees Diagnosed with Cancer from Asbestos Exposure
Posted on Wednesday, January 21st, 2015 at 10:19 pm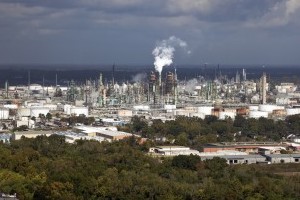 Asbestos lung cancer is a rare cancer specifically induced by asbestos exposure. Due to patients inadvertently inhaling asbestos fibers, an estimated 4,800 victims die every year in the United States from this condition.
Sadly, this is not the only complication that arises from asbestos exposure. Mesothelioma and asbestosis are also major health complications. Due to the fact that asbestos is still used in the United States, victims are constantly diagnosed every day from asbestos exposure. This has led to asbestos litigation becoming the longest-running mass tort in the United States, with over 600,000 plaintiffs and 6,000 named defendants.
These asbestos lung cancer plaintiffs all similarly claim that their respective employers failed to protect them from harmful asbestos fibers while they were on the job, were not provided protective equipment, and were not warned of the potential health hazards of asbestos exposure.
Overview of Long-Term Occupational Asbestos Exposure
Military veterans and long-term retirees are among the highest at-risk groups for asbestos lung cancer because the U.S. military and other manufacturing companies commonly used asbestos as a building material.
Since the late 1800s, America has been mining asbestos for building materials because it was cheap to use and had fire and chemical resistant qualities. Unfortunately, it was not until much later that experts started alerting people to the health hazards that asbestos exposure could cause. Veterans who had served between the 1930s and 1980s were very likely to have been exposed to asbestos. Even after completing their service, veterans often sought work as laborers or other hands-on occupations that also would have put them at greater risk for asbestos exposure.
Most notoriously, shipyards have some of the highest rates of reported asbestos exposure, as well some of the worst safety records, with a high number of former employees from the mid 1970s reporting they have asbestos lung cancer. Some of these former employees have filed asbestos lung cancer lawsuits, claiming that they were not provided the necessary protective gear, which would have prevented them from developing asbestos lung cancer.
It is important to note that shipyards are not the only industry that potentially has dormant asbestos fibers, and that any employer that uses asbestos and does not provide protective gear could potentially endanger their employees.
Asbestos Lung Cancer Health Threat
Several medical institutions state that the level of asbestos exposure could influence the overall severity and likelihood of asbestos lung cancer. The Helsinki Criteria states that the risk of asbestos lung cancer development is increased by 4 percent with each year of asbestos exposure. Furthermore, it has been observed that long-term asbestos exposure often leads to lung scarring and inflammation, which ultimately contributes to lung cancer.
Medical experts warn that asbestos exposure does not lead to immediate consequences, as asbestos lung cancer often takes between 15 to 50 years to show any signs of the disease. As a result, many victims are often diagnosed at a latent stage of their development. While the prognosis and survival rate differ between patients, medical experts estimate the average patient's remaining life span to be between 16 to 22 months even with the assistance of chemotherapy and other treatment drugs.
If you worked in an environment where you were exposed to asbestos and have been diagnosed with lung cancer, contact Cazayoux Ewing Law Firm to discuss your potential case.