Ten Items Everyone Needs In A Roadside Emergency Kit
Posted on Wednesday, September 23rd, 2015 at 9:35 pm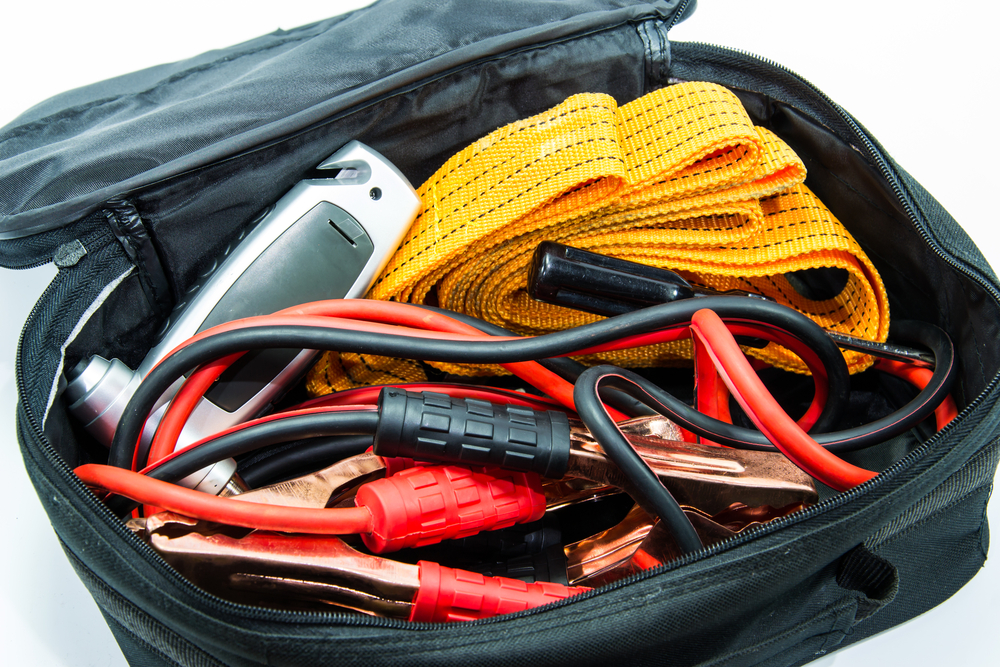 Nobody wants to think about being involved in a car accident. However, thinking ahead and having a well-stocked roadside emergency kit can save you from some of the stress that can result after an automobile accident. Even the safest drivers on the road should make sure to have a roadside emergency kit handy so that they can deal with any unforeseen and unexpected problems that arise.
Unfortunately, having this kit and being a cautious driver won't guarantee protection from sustaining injuries due to another's negligence. If you have been involved in a car accident caused by another party, contact the Baton Rouge car accident lawyers of the Cazayoux Ewing Law Firm at (225) 650-7400 today.
Roadside Emergency Kit Essentials
Whether you're heading off on a long trip or just driving to the store, make sure you have these items close at hand:
Cell phone – this allows you to make emergency calls and contact roadside assistance if no one is around to help
Jumper cables – car batteries die from time to time and need to be jump-started, and having jumper cables also lets you be a good Samaritan and help other drivers in need
Flashlight – whether you're in an accident at night or you need to see under the hood, having a flashlight nearby is always a good idea
Blanket or poncho – this will keep you warm and dry in case you get caught outside in severe weather
First aid kit – in the event of an accident, this will help you treat minor injuries
Basic toolbox – even if you don't know how to make small repairs to your vehicle, a passing driver might
Food and water – if you have ever had a multiple hour wait for a tow truck in the middle of nowhere, you know how important this is
Reflective warning triangles or emergency flares – these help to warn other drivers of your presence on the shoulder and helps the tow truck find your vehicle
Pen and paper – an absolute necessity for writing down the contact and insurance information of the other motorists who were involved in the accident, as well as witnesses' names and contact information
Contact a Car Accident Attorney in Baton Rouge Today
Even the most prepared drivers are occasionally involved in accidents through no fault of their own. If you were injured due to another's recklessness, you shouldn't have to bear the cost of your recovery alone. Call one of the Cazayoux Ewing Law Firm's car accident attorneys at (225) 650-7400 today to learn more about how to pursue compensation.