How a Genealogy Company Helped Catch a Serial Killer
Posted on Tuesday, June 5th, 2018 at 6:57 pm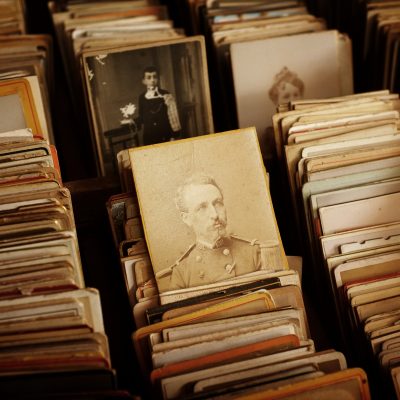 Police in California recently captured a serial killer that killed at least 12 people and raped dozens of women in the 1970s and 80s. Police were finally able to track him down using a genealogy website called GEDmatch. Users of GEDmatch can upload their results from companies like 23andme or Ancestry (which do the actual DNA sequencing) to locate distant relatives and create family trees. The police created a fake profile for the killer, uploaded his genetic profile and found a match with a female relative. After locating the man police believed was the killer, they waited outside his home to collect DNA from his trash. It is legal for police to surveil your house and take your garbage; you do not have Fourth Amendment protections from searches or seizures of trash that you leave on the curb. Once the DNA sample from the trash conclusively matched the DNA collected from a crime scene in the 1970s, police knew they had found the right person.
While it is undoubtedly a good thing this serial killer will be brought to justice, many have expressed concerns over the privacy and ethical issues these police tactics raise. In recent years DNA testing has become very popular for people to trace where their family originated. These services have also expanded to analyze DNA markers for particular diseases, or genetic traits showing susceptibility to certain types of cancer. However, it is unlikely that any of the consumers of these products envisioned that submitting their DNA would be used for their arrest or even a relative's arrest. These companies and genealogists are worried that the police tactics and publicity from this case will scare people away from using these services in the future. 
However, the police acted within the law in this case. The website GEDmatch is a public, open-source site that anyone can use, so there is no reason law enforcement should be precluded from using it. Even though 23andme and Ancestry were not involved in this case, law enforcement could issue a subpoena or warrant to these companies to locate a suspect. Also, the FBI already has its nationwide DNA database that state and local law enforcement agencies use for investigations. After sequencing a DNA sample, police can upload it into this database for cross-referencing, to see if it matches someone already in the system.
It is foreseeable that law enforcement will continue to use methods like this to solve cold cases. Police are currently attempting to use the same method to identify the Zodiac Killer, another California serial killer case that has been cold for decades. There will always be privacy and ethical concerns when we willingly turn over our data to third parties. These companies may use data improperly, leave it insecure against hackers, or turn it over to law enforcement after receiving a subpoena or warrant. You may not be concerned about these companies or law enforcement having your DNA now, but it's good to be mindful of how it may be used in the future.
https://mobile.nytimes.com/2018/04/27/health/dna-privacy-golden-state-killer-genealogy.html?smid=tw-nytimes&smtyp=cur
https://m.sfgate.com/business/technology/article/Use-of-DNA-in-serial-killer-probe-sparks-privacy-12868330.php
https://www.fbi.gov/services/laboratory/biometric-analysis/codis/codis-and-ndis-fact-sheet
https://apnews.com/ac6bb05bbe754dbfbaa57e0cfef5a878